Unable to register the product
martyn
Unable to register the product
Michael
Unable to register the product
Synametrics Support
From:
martyn
Date:
1/12/17 4:04 PM
Topic:
Unable to register the product
Type:
Installation
Post a follow up
Hi,
I've tried to register xeams using 3 different emails and I've not received a serial number so I'm unable to use the product.
is there anything I need to do to get it registered.
thanks
martyn
Top
---
From:
Michael
Date:
12/21/17 10:34 AM
Topic:
Unable to register the product
Type:
Installation
Post a follow up
Same here, Any solution to this? Maybe a way to register online?
Top
---
Registration requires Internet Access. If your are running Xeams on a machine with restricted Internet, you will not be able to register. In that case you will have to manually register using the link you see on the registration page. See image below. In case, you're not getting this error, the link goes to this page.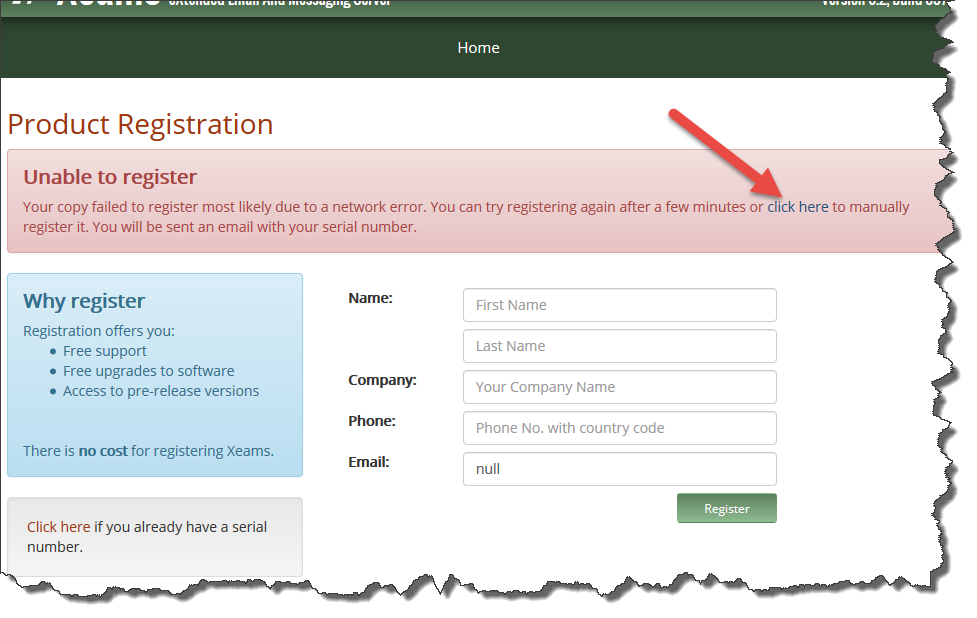 Top
---